Main » 2012 » November » 26 » The Story of Philosophy
---
5:40 AM
The Story of Philosophy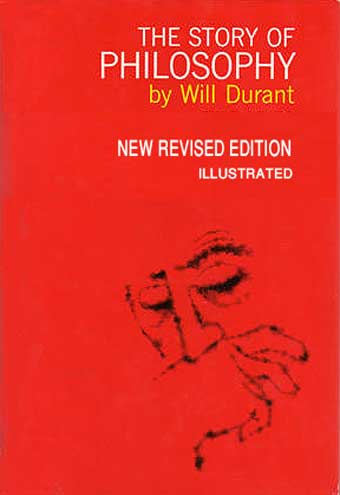 G..n C..y 2/ed (1943) | PDF | 620 pages | ASIN: B0026PVE1G | 38Mb


The Story of Philosophy /by Will Durant.The Story of Philosophy chronicles the ideas of the great thinkers, the economic and intellectual environments which influenced them, and the personal traits and adventures out of which each philosophy grew.
The first "outlines" the first efforts at the humanization of knowledge, were Plato's Dialogues. The ptmdits possibly know that the Master wrote two sets ofworks—one in technical language for his students at the Academy; the other a group of popular dialogues designed to lure the average literate Athenian into philosophy's "dear delight." It did not seem to Plato any insult to philosophy that it should be transformed into literature, realized as drama, and beautified with style; nor any derogation to its dignity that it should apply itself, even intelligibly, to living problems of morality and the state. By the humor of history, his technical works were lost, and his popular works remain. By the irony of history it is these popular dialogues that have given Plato his reputation in the schools.


Science | Views: 233 | Added by: Ebooks | Tags: Philosophy, Story | Rating:

0.0

/

0